Last Updated on March 9, 2021 by Grow with Bovees
A lawn mower is one of the most useful tools to have in your shed. If you have a yard, keeping the lawn care up to date is important not only for visuals but also for keeping pests and rodents out of your home.
A well-maintained lawn allows you to use the open space for various activities, including hosting barbecues for friends! But a lawn mower is not always the cheapest piece of power equipment to have in your garage.
Thankfully, there are several good folks in the marketplace looking for buyers for their used lawn mowers. If you are looking to buy a used lawn mower, the following are some things you should know:
Be Sure to Inspect It in Person
One of the most important things to ensure when you are buying a used riding mower is to ensure you can inspect it in person. Sure, things are much easier in the digital age as all transactions can happen online.
But when it comes to large lawn tools like a riding lawn mower, you should have the opportunity to judge the product in person. Since it is a used mower, you want to ensure everything is in order yourself, you can also ask the seller questions relating to the life of the mower, this gives you a better chance of not buying a lemon! Pictures posted online can be misleading and you certainly do not want to be stuck in a bad deal.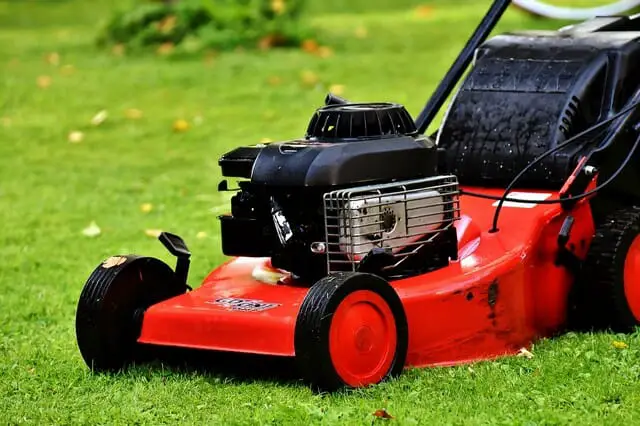 Inspecting the lawn mower in person also means you need to start the motor and take it for a test drive. It is a good sign if it starts easily and does not die after starting, but you should also check the whole lawnmower condition to be doubly sure before any transaction is completed.
You should also listen to what the mower sounds like and see how sharp the blades are. It should be able to cut grass in the first pass, if not, that would be a red flag which would affect the price.
Measure the Area You Have
Before you look at lawn mowers, whether used or new, it is important to know how much space you have. You do not want to simply purchase a lawn mower because it looks good on paper, only to realize it does not suit your needs, you need to make sure it is the right width lawn mower..
Measure the surface area that you need the mower for and look for something with the appropriate power. Knowing the space you are working with is of the utmost importance as it allows you to buy the appropriate lawnmower.
You may only need a push mower and not a gas mower. Generally speaking, push mowers will be cheaper than gas mowers, and riding mowers would be the most expensive type on sale.
In my experience as a homeowner, there is more to go wrong with gas lawnmowers than with, say, a reel mower.
If the mowing deck is too small for the area you have, you will be working with the equipment all day to cut even a small patch of grass. So do the math and look for a machine that would be appropriate for the area you are working with.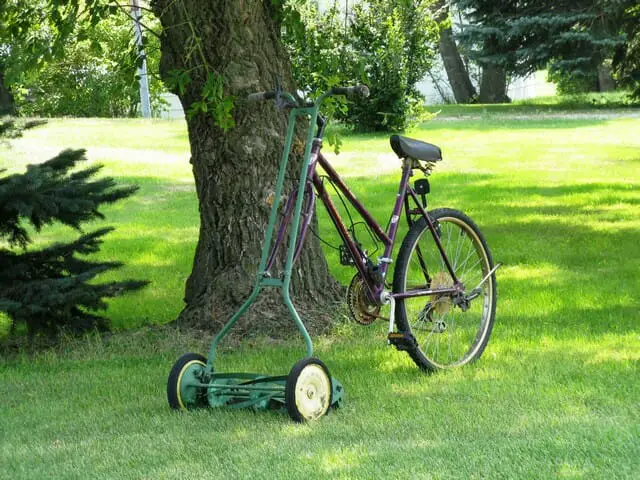 Research the Brand
It is always preferred that you buy a lawn mower from a renowned brand, especially if you are getting an old one. When you buy a new lawn mower, usually you would have help from the dealership in case of any problems that may come up during the installation or the warranty period.
Since this is an old lawn mower, you cannot make use of such provisions. Therefore, if you are purchasing a used mower, it is more useful if you get a lawn mower from a known brand as it will be easier for you to source parts if you need to at any point.
If you live in the United States and are looking for parts to your user lawn mower from an obscure foreign brand, that can become quite frustrating. So, research the brand and the model number in question that you are looking at so you can ensure that you will find parts later should the machine need fixing.
Big lawnmower brand names like Honda, and engine brands like Briggs Stratton will tend to last longer than the cheaper brands. If there is a local Facebook marketplace in your area, that could be a good place to start looking.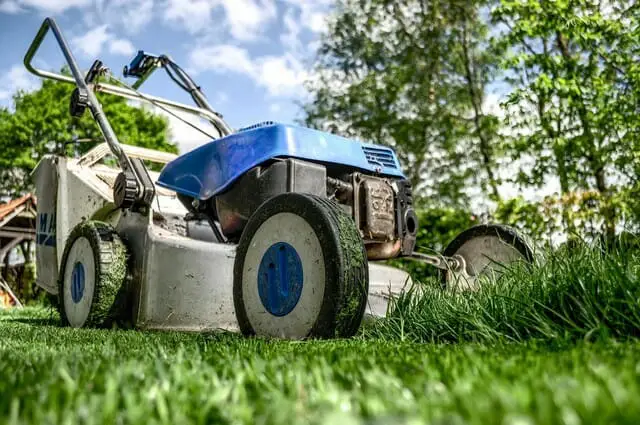 Check the Wheels
No lawn mower is complete without the wheels. You can have a completely functional lawn mower, but if the wheels are busted, it will serve no purpose. Check to see if the tires are cracked or are wobbly when you take the mower out for a spin. Sure, the parts in old used lawn mowers will naturally also be old. But even the old parts must be in good and usable condition.
Once you have bought the used mower, you shouldn't need to invest even more money on replacing the wheels immediately. If you detect wobbly tires or notice that the treads are worn out, you can make it known to the seller and negotiate your deal accordingly.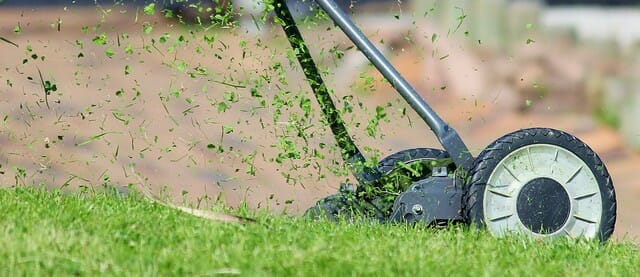 Check the Oil and Air Filter
A dirty air filter can cause all sorts of problems on a lawn mower. First, a clogged air filter will force the motor to work harder to pull in air, which will cause it to emit more fuel and emit more exhaust.
Can a dirty filter cause damage? While it's unlikely that a dirty air filter will cause a fire, it might ruin your mower. If not cleaned, the mower could start getting hot and smoking. And a mower that's getting too hot could be damaged.
Oil is the lifeblood of your engine. It lubricates and cools your engine parts, and helps keep the engine clean. When the oil in the mower engine is too dirty, though, it can actually do more harm than good.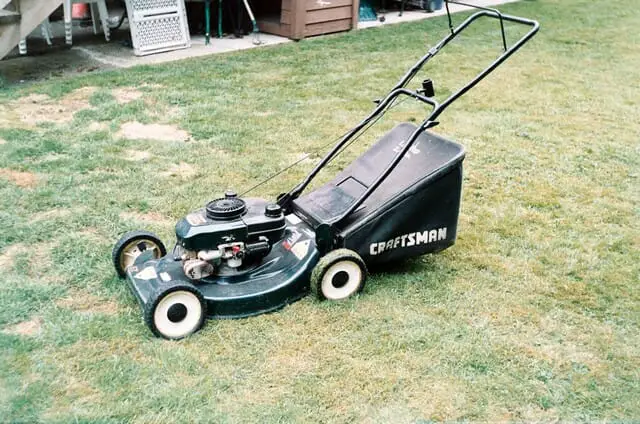 Pros and Cons of Buying a Used Lawn Mower
Pros
The following is the biggest benefit of buying a used lawn mower: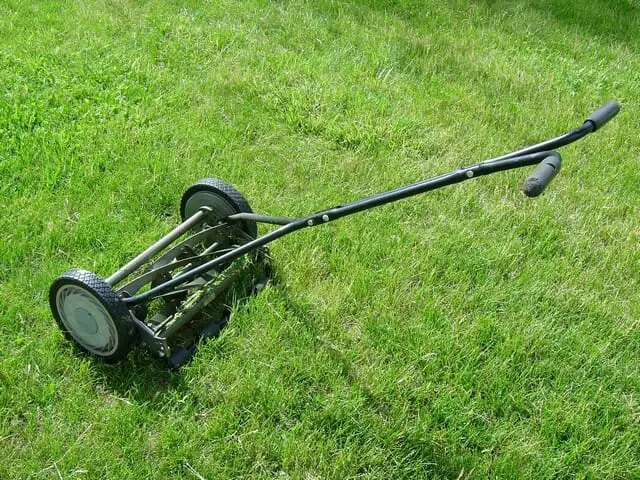 You Save Money
The biggest pro or benefit of purchasing a used lawn mower is that you can get a great deal. Sure, it won't come with the warranties or guarantees that a new lawn mower from a dealership may have.
However, you can get a budget option and who knows, maybe the seller may throw in some other kind of equipment along with the old lawn mower!
If you buy during the fall season, you can get even lower prices as that is usually not the time that people are in the market for old lawn mowers. If you have a short-term requirement, you can get great value for money. Besides, if you vet the machine correctly, and carry out regular lawn mower maintenance, even a used model may last you for a long time!
Cons
The following are some of the drawbacks of getting a used lawnmower:
You May Not Get Parts
The used model you get may be out of the market, which makes even the parts outdated. If the lawn mower requires repairs after you buy it, you may have trouble finding parts if it is no longer being manufactured.
To avoid this, you should research the brand and model before buying the lawn mower. Ask around in the market if parts are available and you may even benefit from buying backup parts in case you need them later.
It May Require Repairs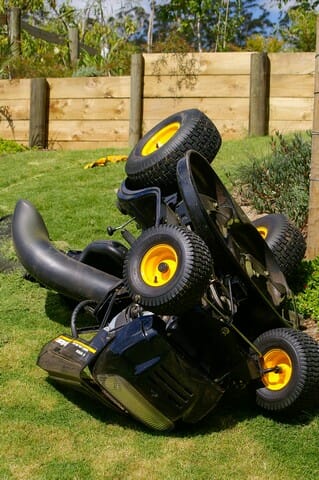 Since it is a used lawn mower, it may have some wear and tear over time. Though this is not always the case if you inspect the machine well before you buy it, you may still need to make a few repairs here and there, particularly if you buy it after it has come out of winter storage.
The problem, however, is that those repairs will not be covered under any warranty since you are buying second-hand.
If you are looking for a large riding mower, consider that you may need to purchase extra tools for servicing, such as a lawn mower lift for changing the blades.
The Final Word on Used Lawn Mowers
Any consideration you should have for a new lawn mower, you must also take into account when buying used. Check if your lawn is flat or whether there is an incline. You will need engine power accordingly.
Most importantly, you must ensure you have the space to store your lawn mower, old or new. With all these factors in place, it should not be hard to find a mower that fits your specific requirements.