Last Updated on December 24, 2021 by Grow with Bovees
One aspect of yard work which shouldn't be overlooked is lawn mower maintenance, and general maintenance of the tools used for gardening, lawn care, pruning, spraying and leaf blowing etc.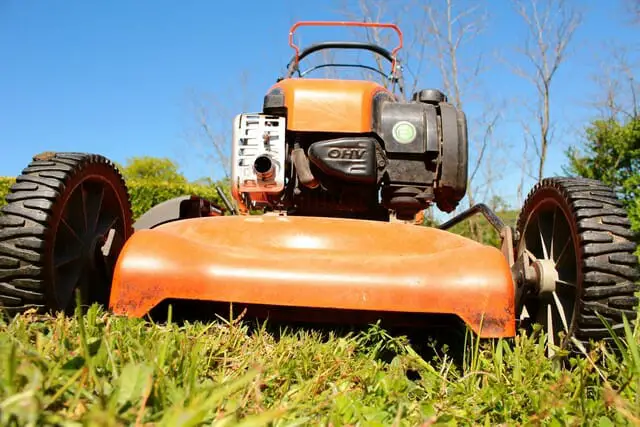 Your lawn mower represents a sizeable investment which you will probably want to last for more than several years.
The way to keep your lawn mower in tip-top shape is to carry out regular checks and servicing the items that are known to cause extra expense if ignored.
Some people like to have a lawn mower service do this work for them while others prefer the DIY route. Whichever you choose, it helps to be aware of everything that needs to be taken care of.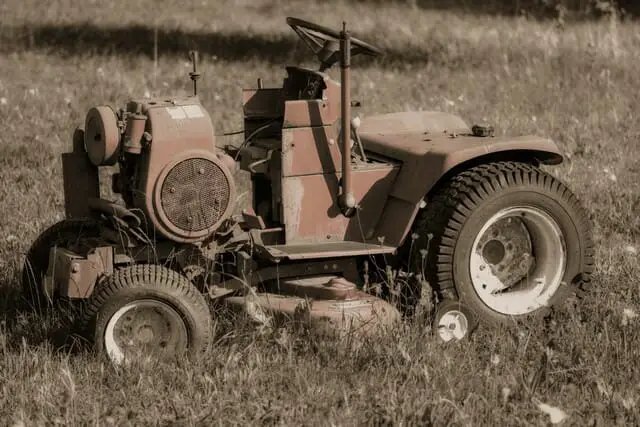 Some things need to be done every year, some things should be done at the end of the season, while others should be checked on a more regular basis.
Items To Be Checked Regularly
Spark Plug
Assuming that it is a gas mower, you should check the condition of the spark plug a couple of times a year, also make sure to have a spare readily available as spark plugs can fail without notice. The gap should be set to the manufacturers recommendations, it should not appear black and sooty. If it is, then this could indicate problems with the fuel mixture.
Engine Oil
The oil level should be checked before every use. If it is getting low, then that could indicate a possible leak, (check the floor where it stands), or problems with wear inside the engine. Have a bottle of suitable lawn mower oil to hand for any topping up that is required.
Air Filter
The air filter should be checked before every use to ensure that there is no debris blocking the inflow of air into the air filter housing. The filter itself should be changed every year.
Lawn Mower Blades
The mower blades should be checked regularly. They are not often seen as they are mostly out of sight under the mower, but they are doing most of the work. If they are not sharp, it will make your mower under perform.
If your mower is small and lightweight, you should be able to get to the blade by tipping it on its side, but if it is a larger riding lawn mower, or zero turn model, purchasing a lawn mower lift might be something you should consider.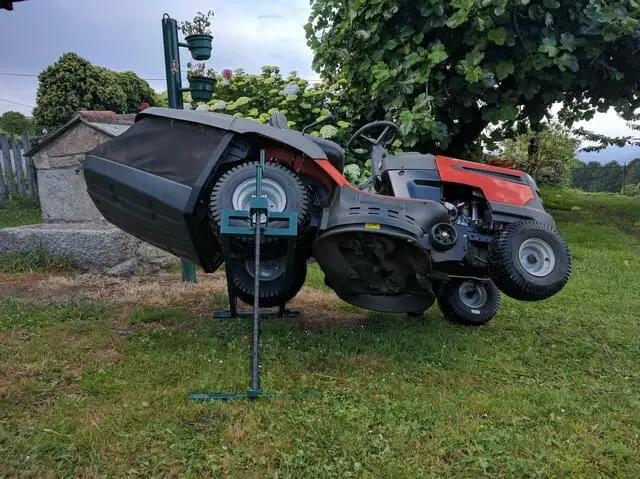 It's a good idea to have a spare blade to hand so you can swap out the dull one for the sharp spare one which will enable you to sharpen the blade at your leisure.
You can sharpen the blade with a file, or send it to a specialist sharpening service.
For the sake of safety, it should be standard practice to disconnect the spark plug before any maintenance to avoid the possibility of accidental starting.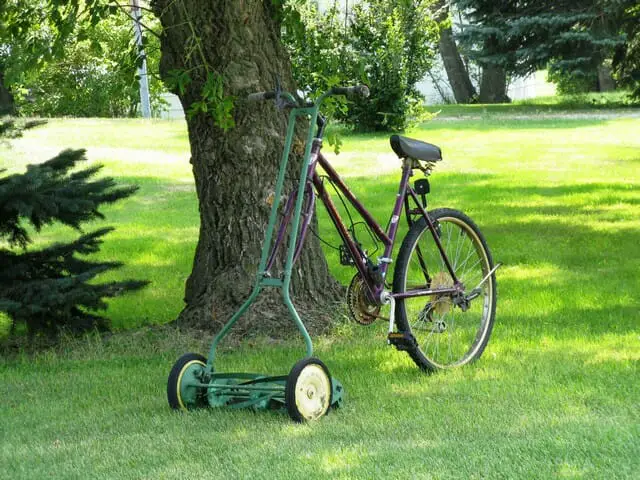 Clean The Deck
Give it a good brush out underneath with a wire brush, a lot of grass cuttings can build up under there, and end up in a thick, hard to get rid of mess, so do it regularly.
Winterize Your Mower
At the end of the mowing season, get your mower ready for a period of inactivity. Drain the gas tank and empty the fuel lines. You can do this by letting the engine run dry of fuel after emptying the tank. This precaution is taken to avoid the fuel lines gumming up. If this is not taken care of, you may experience problems with the mower starting after it has been sitting in storage over winter. Some people say that you shouldn't drain the fuel, rather add a fuel stabilizer such as sea foam or stabil, but I think draining it is a wise precaution.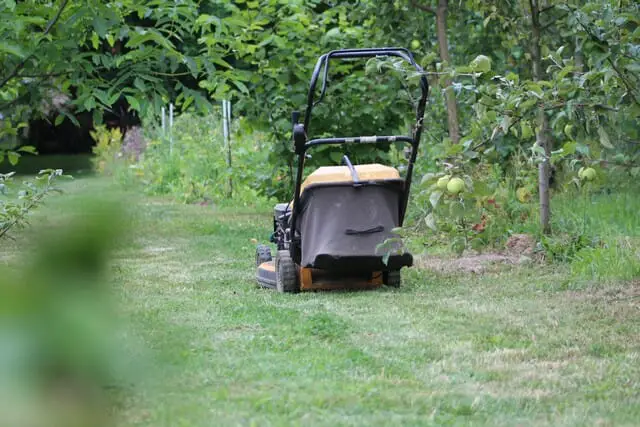 Annual Mower Maintenance Tasks
Change the oil.
Renew the air filter.
Change the spark plug, (or have a spare handy). Spark plugs can sometimes last for many years.
Sharpen the blade.
Check all nuts and bolts are tight.
Thoroughly clean underneath the deck and chassis.
Sand off any rusted areas on any metal parts of the deck and body, and touch up with rust preventative primer followed by a top coat of the correct color paint.
Check the tires are in good condition and, if they are pneumatic, check the best tire pressure for your mower, and make sure to use the tire manufacturers recommended pressure for your size of tires.
Check the condition of the spark plug wire. If it looks old and cracked, then maybe it's time for a new one.
Tools You May Need For General Lawn Mower Maintenance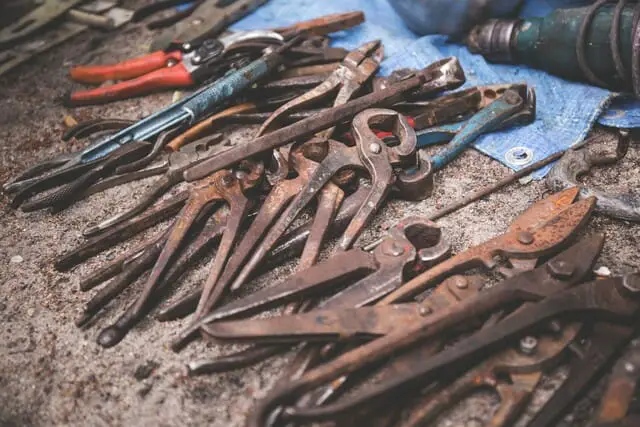 Spark plug wrench to remove the spark plug.
Socket wrench for the oil drain plug.
Any spanners that may be needed to remove the air filter.
Screwdrivers.
Wire brush.
Putty knife (to scrape off dried grass clippings from the deck).
Wrench or specialized tool to remove the blade.
Apply These Maintenance Tips To Other Machines
Maintenance is not just for lawn mowers, but should be done for all of your lawn care equipment, especially if you buy a used lawn mower. If you add up the investment for all the tools that you acquire over the years, it amounts to quite a few bucks, so, although carrying out these tasks at least once a year, and some throughout the mowing season may seem like a lot of effort, it will save you money in the longer term.
Plus, you never know, it might be something that you come to enjoy doing.
One Last Piece of Advice;
If all else fails, read the instructions!
Read the owner's manual before carrying out lawn mower maintenance. This may seem obvious, but it is surprising how many people ignore this until finally using it as a last resort!