Last Updated on February 27, 2022 by Grow with Bovees
Do you look forward to yard and lawn maintenance?
When the weekend comes around, not everybody wants to have to spend their time on lawn care, so we have assembled some of the best lawn care companies for you, who can all be classed as TruGreen competitors.
They all provide lawn care services, and may often be less costly than TruGreen.
Your lawn is very often the showpiece of your yard and is the focal point of many conversations.
How do you get it to look so green? How often do you mow your lawn or feed your lawn to get the great texture?
These are just some of the questions that you may be asked when friends and family come to visit.
A great lawn takes lots of time, energy, and sometimes money to get it in the condition that you want to show it off.
No one wants to show off a lawn full of moss or with brown or yellow areas. You want the perfect green grass with freshly mowed lines running up and down the lawn.
If you don't have the time to put into getting the perfect lawn, a lawn care service can do this for you. TruGreen is arguably the most renowned lawn care service provider out there, and they will also care for your tree and shrub areas.
However, there's lots of competition for lawn care maintenance services out there. We'll let you know just who is in the same league as TruGreen when it comes to getting the perfect provider of lawn care, tree and shrub care, and great service.
Should you choose TruGreen to care for your lawn or one of the TruGreen competitors?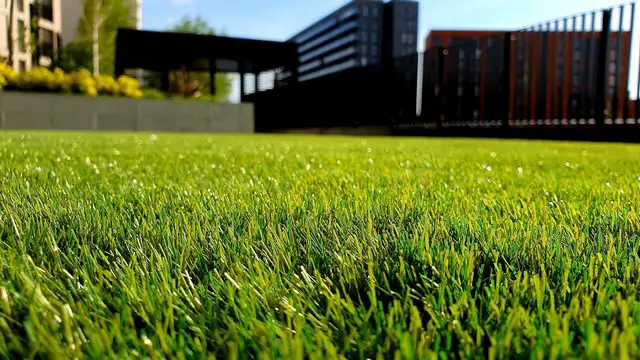 How To Choose a Lawn Care Company
There are many things to look for when choosing the right lawn treatment service for you. You'd think it would be a simple decision to make, and you should just choose TruGreen. There are lots of factors that you should consider before letting someone loose with a weed eater in your yard.
TruGreen as a company comes highly recommended but will you choose them or one of the TruGreen competitors?
Reputation
It's easy to be able to read all about the service and reputation of any lawn care service company online. You just need to log in to your social media, and you'll find a whole host of reviews, comments, and feedback just waiting for you.
This isn't filtered in the way that a company's website can be. You'll get the bad with the good, giving you a clear understanding of the reputation of the lawn care company.
If there are lots of negative reviews, you know not to trust them with your lawn. If there are many positive reviews with pictures to prove it, you know you're onto a winner.
You can also get a good understanding of the lawn care company's reputation by asking friends and neighbors. Asking around for whom they use and why will give a clear indication of a good lawn care company.
Customer Service
It's difficult to get good customer service nowadays, and with so many options available, it's easy to just move on to the next.
However, you want the service providers that you choose to understand your needs and actually care about your lawn and the service that they give you.
Too many landscaping companies out there are disorganized and just don't care about the service that they give to you. There's no urgency to come out to see your lawn and give you a quote. They should be easy to get hold of by phone, email, or even social media, and they should always return your calls or messages.
You are parting with your hard-earned money for them to care for your lawn, so you deserve their attention and respect.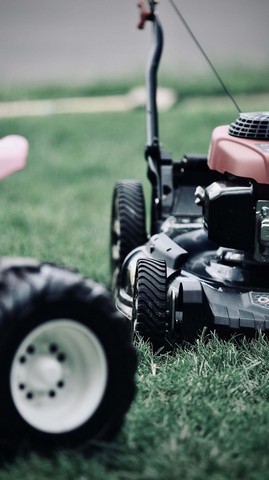 The Equipment They Use
A good lawn care company should also have good quality tools and equipment. They should be looked after, and the blades sharpened regularly. The last thing you want is for them to be lawn mowing with a blunt blade.
They should also have the right tools for tree and shrub care as well as looking after your lawn.
The best lawn care providers should only use their blades for around 10 hours before sharpening them or changing them for new blades.
This will mean that they need sharpening every few days. It sounds like a lot, but you want the best treatment for your lawn. A dull blade will make your grass look tattered, uneven, and brown.
Are They Professional?
Anyone can offer a lawn care service, but you want to make sure that whoever you hire is professionally trained. You need to know that they are competent in their work and committed to giving you the best-looking lawn possible.
Before hiring alternatives, check them out to see if they belong to any trade organizations, such as the National Association of Landscape Professionals (NALP).
The company should also be licensed and insured to cover any accidents that may happen when on your land.
Reliability
Once you've found the lawn care company that you like, you don't want them to suddenly stop turning up for scheduled appointments. You need them to be reliable and turn up when agreed to begin your lawn care plan.
By getting references from other customers, you'll be able to see how reliable they are. You should ask how long they were working for them and about their reliability and flexibility.
Why would you put your time and money into a company that can't follow through with its promise to keep your lawn in the best condition?
Trugreen vs Lawn Doctor — How Does Lawn Doctor Compare To TruGreen?
Both Lawn Doctor and TruGreen have been around for years and are well-known names in the lawn care field.
They both have excellent reputations and have built these by working throughout the country, providing great care for your lawn.
Location
While TruGreen is available in almost every state apart from three, Lawn Doctor is a locally-owned operation that has expanded throughout the country and is now available in 38 states.
TruGreen has over 200 branches nationwide and serves over 2.3 million customers. Lawn Doctor has been caring for lawns for over 50 years since launching the business in Matawan, New Jersey, and Lawn Doctor now has 450 locations nationwide for a large market share.
Teams
Both TruGreen and Lawn Doctor make sure that their teams go through extensive training programs so that their teams know what they are doing.
All staff working for Lawn Doctor and TruGreen are professionally trained and are committed to the job that they're doing. This shows in the work that they do and the high standards that they work towards.
Customer Service
Customer service is a top priority for both TruGreen and Lawn Doctor. TruGreen offers an online chat service and a mobile app for you to contact them through at different times of the day.
Lawn Doctor goes one step further by offering all customers a 100 percent satisfaction guarantee. If you're not perfectly happy with the service, Lawn Doctor will re-apply the treatment free of charge or will give you a full refund.
Care Plans and Services
Lawn Doctor has several annual treatment plans to choose from, such as The Fertilization and Weed Plan for weed control, Mosquito, or Tick Control Plans.
TruGreen has five annual plans available. These are the TruHealth plan, TruComplete lawn care plan, TruSignature plan, TruMaintenance and the TruNatural lawn care plan. We have some info on how much Trugreen will actually cost here.
Both Lawn Doctor and TruGreen companies offer additional services to suit your lawn and can perform a healthy lawn analysis along with targeted weed control and insect control application.
Reputation
You only have to look at their websites and social media accounts to see just how good the reputation is of both Lawn Doctor and TruGreen. They both have lots of positive feedback and reviews available for you to see at the touch of a button.
Like TruGreen, Lawn Doctor also has multiple Better Business Bureau (BBB) pages. Some of these are accredited, and some aren't, with different rating levels. The headquarters of TruGreen is BBB accredited with an A+ rating. Lawn Doctor doesn't have any accredited BBB pages.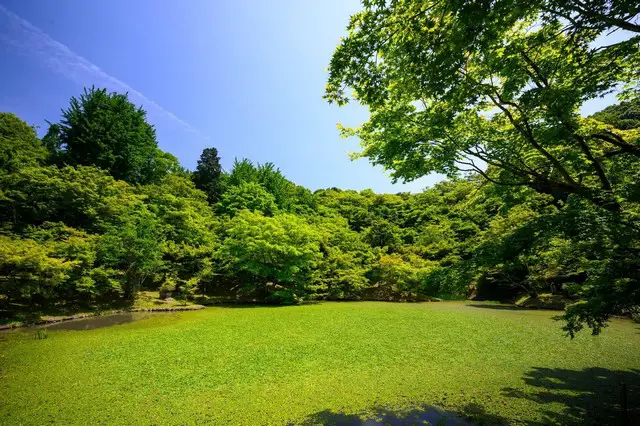 How Does Weed Man Compare To Trugreen?
Weed Man and TruGreen are both household names in the world of lawn care services and have both been around since the 1970s. They have steadily grown their businesses to be two of the top names in the lawn care service industry.
Location
Weed Man started life in Ontario before expanding to the United Kingdom and then into the United States. They now have over 150 locations in 37 states, and they continue to grow.
TruGreen has been caring for people's lawns for over 40 years since they launched in Troy, Michigan. They now have over 200 branches nationwide and are continually expanding throughout the United States.
Teams
Both TruGreen and Weed Man companies offer their teams a structured training program to make sure that they know what they are doing and are able to offer a consistent, professional service to all customers.
Both companies have high standards that their staff have to achieve, meaning that the teams are committed to offering excellent service and exceptional care for your lawn.
Customer Service
Quality service is key to both of these companies, but TruGreen stands out with its online chat function and mobile app that you can use to contact them.
They both pride themselves on their customer service skills and Weed Man offers a more personable service, according to consumers.
Lawn Care Programs
TruGreen has three core annual plans available. These are the TruHealth plan, TruComplete plan, and TruSignature plan.
They also offer a yearly TruMaintenance lawn care plan that gives a great level of lawn fertilization and targeted weed control. For the greener souls out there, they offer the TruNatural plan, which uses an application of natural organic fertilizer.
Weed Man offers tailored plans to suit the homeowner's needs. These include both fertilizing and weed control programs suitable for the zip code that you live in. They also offer different full program treatments for those lawns that have greater needs.
Reputation
Both companies pride themselves on their exemplary reputation, and you can see this from their online reviews and social media. Consumers are happy to use both companies and recommend them to others.
They both have multiple BBB profiles with varying ratings. TruGreen does have an accredited A+ rating for their headquarters, which is good to know.
How Do Local Lawn Care Service Companies Compare To TruGreen?
When you're researching lawn care service companies, what should you look for? Are you better choosing the top option on Google or looking for something closer to home?
This depends on what you're looking for and the service you require. A national company like TruGreen offers great care plans, but do they offer the personal service that you want? There are other factors that you should consider before making a decision.
Customer Service
Customer service plays a huge part in your decision when choosing any service as you want to understand what is happening and when. Communication is necessary when arranging any work to be done.
You should be confident that the company that you use will be able to exceed your expectations regarding care and customer service.
TruGreen is a well-known national company that offers lawn care services across the country. They have a great app that you can use and an online chat option. However, they don't always offer that personal experience that you sometimes need.
You just want to pick up the phone and speak to someone that knows your lawn and its needs and any issues that you have had. This isn't always possible with a company like TruGreen that's spread across the country with hundreds of staff.
This is where local lawn care companies come into their own. The person that you speak to will know your situation and the condition of your lawn. They will be able to give you the information that you need straight away.
Lawn Care Knowledge
Local lawn care companies will understand the needs of your lawn and any other lawn in the area. This is down to their knowledge of the local lawn types, soil condition, and grasses.
They will be able to provide a lawn care services program that's specifically made for the lawn types and weed control in your local area.
With a national lawn care provider company, they will provide the same lawn care plan for all lawns whether you're in Texas or in Chicago. A local company will understand the climate and soil types and structure a lawn care program designed specifically for your lawn.
If you're interested in environmental issues, TruGreen offers their TruNatural plan, which uses a natural fertilizer application.
The Team
If you're using a national lawn care provider company like TruGreen, you may get different people coming to treat your lawn every time. This isn't necessarily a bad thing, but they will never become familiar with your lawn or understand its unique needs.
Local lawn care companies will generally send the same person to the area to complete the work required. They will then become familiar with your lawn and know what problems it may have or has previously had.
It's also good for you to build a relationship with your technician as they will be coming to treat your lawn regularly. You will be able to discuss any issues with them face to face knowing that they will come back next time knowing what needs to be done.
Additional Landscaping Services Offered
Besides basic services, TruGreen offer a wide range and variety of services, including lawn insect control, perimeter pest control services, mosquito control plans, tree services, core aeration and overseeding.
Conclusion Of TruGreen Lawn Services Competitors
TruGreen is an excellent company with an amazing customer base, so they're obviously doing something right. They offer great annual plans and are easy to get in touch with via their mobile app. However, there are a lot of TruGreen competitors out there.
Your lawn is an extension of your home, and you want it to be treated as such. Your yard and lawn reflect on your lifestyle and your home. With this in mind, you want your lawn care provider team to look after it well.
They should pay lots of care and attention to it's unique needs. You're paying them to do this, so it's the least you should expect.
There are lots of benefits to using a well-known lawn service company like TruGreen. However, there's also a lot to be said for one of the smaller, TruGreen competitors, that can offer the personal lawn care plan that you want. Whichever you choose, if you can afford it, it sure beats DIY lawn care!
You should make sure that you do your research before agreeing to use any lawn service company. Don't sign any contracts until you know what their work is like and if they are reliable or not. You need to be confident that whoever you choose will be a good fit for both you and your beautiful yard.