Last Updated on August 24, 2021 by Grow with Bovees
If you desire a beautiful, lush lawn, you will have to put in the effort and most importantly, time into the myriad lawn care tasks.
Apart from mowing your grass regularly to maintain its appeal, you need to set a great foundation for protection from rampant weeds that can threaten your lawn's very existence.
Getting rid of weeds from your lawn is a daunting task to say the least, but one that must be done, either by you or a lawn care service provider to improve your lawn's ability to absorb water and essential nutrients.
Weed and feed comprises two components — weed meaning herbicides and feed for fertilizer, and is available in several options, geared towards varying lawn types.
The Best Weed And Feed Products At A Glance;
Preview
Best Overall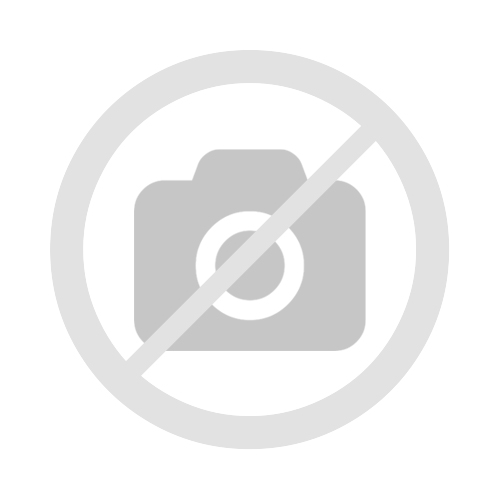 Best for Bermuda Grass
Best for Southern Lawns
Title
Greenview Fairway Formula
Best Overall
Preview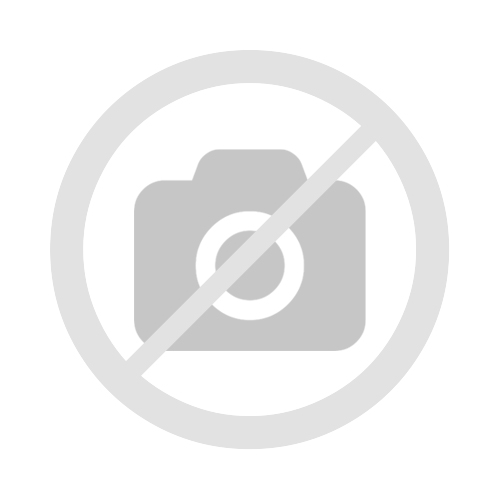 Best for Bermuda Grass
Preview
Title
Greenview Fairway Formula
Best for Southern Lawns
Preview
Since weed and feed is a single product that serves two different purposes, applying it to your lawn saves you both time and money. However, it is important to fortify your lawn with the right weed and feed, or else it may do more harm than good. To help you get that dark green grass that many people desire, here's a list of 6 top-rated weed and feed options you can use to nourish your turf.
8 Best Weed and Feed Products
Scotts Turf Builder is billed as the best weed and feed for lawns for several reasons. For starters, it can be used for several grass types including Kentucky bluegrass, fescue, ryegrass, bahiagrass, centipede, Bermuda, zoysia, and to kill several types of weeds such as clover, dollarweed, dandelions, and much more., some tougher weeds like nutgrass and dandelions, may require the use of a dandelion removal tool due to their strong root systems.
It is a great choice to thicken lawns, and to get rid of weeds, and can be applied during any season. Scotts Turf Builder Weed & Feed can cover up to 14,000 square feet (13.01 a), and when applied properly protects your lawn from heat, drought, and other stresses.
Scotts fertilizer should be applied when your lawn is wet from dew or sprinkling using a lawn sprinkler, after application, refrain from watering your lawn for at least 24 hours, because doing so will wash the product off the weed leaves before it can do its job.
Scotts weed and feed should be applied twice per year, and at least 30 days between applications. Even though it works well for most grasses, it should not be used on Bentgrass, Carpetgrass, and St. Augustine grass lawns.
Pros:
Can be used for several different grass types
Coverage up to 14,000 square feet
Kills many types of weeds including clover
Can be applied during any season
Protects your lawn from heat, drought, and other stresses
Cons:
Does not come with a drop, broadcast, or rotary spreader
Not effective on Bentgrass, Carpetgrass, and St. Augustine grass lawns
However, the Scotts Turf Builder Southern Triple Action is not to be used for Bermuda grass in your southern lawn. If you have a Bermuda grass lawn, the GreenView Fairway Formula is an ideal way to nourish your lawn, and kill over 200 tough lawn weeds.
It features a 60 percent slow nitrogen release formulation and covers up to 15,0000 square feet (1.39 ha). After application, the GreenView Fairway Formula weed and feed works for up 12 weeks, so your grass absorbs a steady stream of nutrients. This should be applied in the early spring, and with a drop or broadcast feeder.
Pros:
Provides nutrients for 12 weeks
Kills over 200 lawn weeds
Coverage up to 15,000 square feet
Can be used on certain cool-season grasses and warm-season grasses
Cons:
Not recommended for St. Augustine grass in Florida
Warm-season grasses such as St. Augustine, centipede grass, zoysia, tall fescue, and buffalo grass are a primary choice for southern lawns. The Scotts Turf Builder Southern Triple Action weed and feed is designed to keep southern lawns healthy and beautiful, and also work well to prevent lawn pests such as mole crickets and ticks.
It can be ordered in a choice of two different sizes — for 4000 square feet (3.72 a) and 8000 square feet (7.43 a) and is guaranteed to work or you get your money back under their money back guarantee. To use the Scotts Turf Builder Southern Triple Action weed and feed, you first need to calculate the size of your lawn, which can be done with the Scotts My Lawn app.
Pros:
Unique triple action formula
For use on St. Augustine (including Floratam), Carpet grass, Centipede, and Zoysia grass
2 coverage sizes available
Cons:
4. Pennington 100536600 UltraGreen Weed & Feed Lawn Fertilizer For All Grass Types
Here's a product that is formulated to treat a wide range of grass types, with the exception of floral St Augustines.
More than 250 broadleaf weeds are killed with this product, including dandelion, henbit, and chickweed, to name just a few.
Make sure to put it down when the weeds are starting to appear.
Mow to your regular height a couple of days before you intend to use it.
Make sure the grass is moist before applying.
Do not water your lawn for 2 days after application, after which you need to give it a thorough watering.
For a liquid weed spray that's ready to use right out of the bottle, with no complicated mixing to be carried out, the Spectracide Weed & Feed 20-0-0 is a great choice. It is formulated to kill chickweed, dandelion, clover, plantain, and many other types of weeds, and works up to 75,000 square feet (0.7 ha) of lawn real estate.
The Spectracide Weed & Feed 20-0-0 features a dual-action formula, so it kills major broad leaf weeds, as well as fertilizes your lawn with up to 20 percent nitrogen. It can be ordered in a choice of two different size options and can be used any time during the growing season when active weeds are growing.
The fast-acting Spectracide Weed & Feed formula is easy to use by first shaking the container, then connecting the garden hose reel to the garden hose sprayer nozzle, turning on the water from the faucet, and spraying evenly across the affected area.
Pros:
Easy to use, no mixing required
Kills many types of weeds including English Daisy and ground ivy
Fertilizes your lawn with 20% nitrogen
Works up to 7500 square feet
Comes with a spray nozzle
Cons:
Repeat application may be needed for certain tough weeds
The BioAdvanced Lawn Fertilizer and Weed Killer is a multifaceted weed and feed formula in that it kills a wide range of broadleaf weeds including crabgrass, and feeds your lawn with essential nutrients. It can be had in two different sizes and can be applied anytime in the spring or early fall.
The 12 lbs bag of BioAdvanced Lawn Fertilizer and Weed Killer treats up to 5,000 square feet and the 24 lbs bag for up to 10,000 square feet. Apart from weed control, the BioAdvanced weed and feed fertilizer increase resistance to heat and drought, and considerably improves nutrient absorption during and between feedings.
Another noteworthy feature of the BioAdvanced weed and feed treatment is proprietary micro-feed action, which unlocks essential nutrients already in the soil, resulting in a more enriched root zone.
The BioAdvanced weed and feed granules can be applied using a rotary or drop spreader evenly across your lawn. It should be used in the appropriate quantity i.e. 2.4 lbs per 1000 square feet, and only on northern lawn grasses (Fescue, Zoysia grass, Kentucky Bluegrass, Ryegrass, etc.).
Pros:
Kills crabgrass and other broadleaf weeds
Micro-feed action
2 sizes available
Feeds and strengthens your lawn
Cons:
Not formulated for southern lawns
For the best weed and feed liquid for your lawn, the Scotts Liquid Turf Builder treatment is hard to beat. It is designed to give your lawn a quick boost of nitrogen while controlling several different types of weeds including dandelions, clover, and other major lawn weeds.
It is a ready to go liquid weed and feed solution, where all you have to do is attach the hose and spray the solution. A single bottle of Scotts Liquid Turf Builder covers up to 6,000 square feet, and should be applied every three to six months depending on the condition of your grass.
Scotts Liquid Turf Builder can be used on all types of grass and can be applied in any season. It is not to be used on flowers, ornamentals, and leaf mulch, and on or around edibles. Scotts Liquid Turf Builder is backed by a 100 percent satisfaction guarantee, so you can rest assured it will make your lawn bloom with joy.
Pros:
Covers up 6,000 square feet
Can be used on all grass types
100% satisfaction guarantee
Quickly enriches your lawn with nitrogen
Cons:
May take two to three applications to kill certain weeds
Preen One LawnCare is one of the best post-emergent weed and feed treatments, and knocks out three birds with one stone i.e. targets crabgrass and stops it from growing, kills 250 other tough weeds right down to their roots, and fertilizes your lawn with slow-release nitrogen for up to eight weeks.
It can be used on several different types of grasses including fescue and Buffalo grass and is available in three different sizes — 9 lbs for 2500 square feet, 18 lbs for 5,000 square feet, and 36 lbs for 10,000 square feet.
Preen One LawnCare weed and feed should be applied to lawns wet from rain, dew or sprinkling, and should be left undisturbed for at least 24 hours. Further, Preen weed and feed should be applied using a drop or rotary spreader, and not on desired plants and shrubs.
Pros:
Controls, kills over 250 different weeds and fertilizes your lawn
Kills weeds down to their roots
Three different sizes available
Slow release nitrogen works for up to 8 weeks
Cons:
Not a one-shot solution for Creeping Charlie
Final Thoughts
For the best lawn weed and feed, the options on this list score high in their segment. Most of them are compatible with all grass species, whereas some products are meant only for certain types of grasses and weeds.
Applying a granular product requires a bit more attention than liquid weed and feed because you need to prevent the granules from drifting away into the storm drains. If you're using liquid weed and feed in a backpack sprayer, make sure you spray in a precise pattern and evenly so that you cover the entire lawn.
After application, you will have to keep children and pets away from the lawn for a week or two or until the residual product has washed away. And as a reminder, follow the manufacturer's instructions carefully to use the product the right way, and without causing harm to your lawn and others.
Weed and Feed Buying Guide
First things first, weed and feed is not to be confused with fertilizers, because the latter does not kill weeds. Weed and feed is generally available in granular form, but there are some liquid options that you can use to kill weeds and fertilize your lawn. Adding to this, they should be spread across your lawn evenly to help proactively as a weed preventer.
Fertilizers only feed your lawn with nutrients and are not a weed control solution. Therefore, you should ideally use both a fertilizer and herbicide to grow a lush lawn. But if your lawn is plagued with weeds, using a single weed and feed solution makes sense, as just one application usually works for weeks, and all through the summer.
Does Your Lawn Need Weed and Feed?
You should refrain from applying any lawn care products if it doesn't need them. If you have only a small number of weeds in your lawn, then a manual weed removal tool may be useful for you. So, if your lawn is exceptionally unhealthy, and you've got a weed problem, then a weed and feed treatment is right for you.
However, if there's a specific area of your lawn that is indeed exceptionally healthy, another area that's flourished with weeds, then you may want to reconsider using weed and feed, as it is meant to be applied to your entire lawn.
Liquid Weed and Feed vs. Granular
Both liquid and granular products are readily available, but there are a few differences between the two, which can make one better than the other depending on your needs. For starters, liquid weed and feed is just that — a fertilizer and herbicide in liquid form that is applied by simply spraying it over the affected area.
Granular weed and feed looks similar to granular fertilizers, and are basically small size pellets coated with weed-killing herbicides. These products can be applied using either a handheld spreader or a push spreader, and are designed to eliminate actively growing weeds.
Results from both liquid and granular can be very effective, but the latter takes a bit longer to stick to the leaf of the weed in order to be absorbed and travel down its root system. So, if you don't mind waiting a bit longer yet want a highly effective fertilizing and weed combo solution, a granular product is a good option.
What to Look for in the Best Weed and Feed?
Both dry and wet options contain herbicides and fertilizers, which collectively kill weeds while simultaneously providing essential nutrients to your lawn. There are a few factors to consider when selecting the product that's right for your lawn.
Nitrogen content – grass needs nitrogen to grow lush and green, but extremely high nitrogen content such as over 90 percent could actually burn your lawn. Along with nitrogen content, it is a good idea to buy weed and feed that contains small amounts of potassium and phosphorus, which work well to dilute the concentration of nitrogen.
Weeds it kills – while most of the best weed and feed products are formulated to kill several major types of weeds, some don't so buy one that can help you control the weed you're dealing with.
Grass compatibility – just like weeds, some weed and feed can be used on both northern and southern lawns and certain types of grasses, whereas others are all-rounders, and can be used on most grass types. You could also consider products like Milorganite or Ironite.
The ideal conditions to apply weed and feed is when you have a minimum of two inches of new growth, and when the weather is clear, with no rain forecast for at least a couple of days.
Windy and rainy conditions can cause the product to become less absorbent to the weeds, and in worse cases drift away, and be absorbed by favorable plants. The herbicides will be highly ineffective if it rains in the next 48 hours after application, where even a light shower can put an end to your efforts.
How to Apply Weed and Feed?
As mentioned earlier, weed and feed should be applied across your entire lawn, and not just to certain problematic areas. You can apply liquid types using a sprayer, and granular types using a broadcast spreader such as the Scotts Southern Weed & Feed + Wizz Spreader.
Avoid applying weed and feed more than twice to the same area, and only to the surface of the soil, because the herbicides must be absorbed by the leaves of the weeds in order to kill them.
Spraying directly on the soil is a waste of the product, and may even harm healthy and ornamental plants. Most importantly, do not mow your lawn before application, as doing so will get rid of the leaves of the weeds the herbicide is supposed to stick to.
What to Do After Applying Weed and Feed?
Now that you've applied weed and feed, and the weeds you've targeted are dead, you've got some cleaning up to do! First, you should not mow your lawn for at least a week or even a bit longer, as this extra time will allow the weeds to absorb the herbicides better.
Once this waiting period has lapsed, do not apply more weed and feed, but rather put on a pair of gardening gloves, and pull any weeds that lived through the weed and feed application right down from their roots. After you've removed all the weeds including the dead weeds, you can now mow your lawn to prevent the spreading of their seeds.
When to Water After Application
Just like mowing your lawn, you don't want to rush into watering your lawn after a weed and feed application. Your lawn should however be moist at the time of the application, but watering it right after the weed and feed treatment will wash it away, making it ineffective.
Since not all weed and feed products are the same, you should refer to the manufacturer's instructions on the use of the product. But you should wait at least a week or so before watering your lawn after applying weed and feed.
Do Seasons Affect the Use of Lawn Fertilizers?
Even though most weed and feed products mentioned on this list can be applied at any time of year, spring is typically the best time for application. You can generally find the best time to apply weed and feed according to your growth zone right on the manufacturer's label.
How to Use a Lawn Fertilizer Spreader
Applying liquid weed and feed is a no-brainer by simply spraying the liquid evenly across the weeds and your lawn. But applying dry weed and feed can be a little bit tricky, as first, you need to decide on the type of spreader to use — broadcast spreaders or drop spreaders.
Both drop and broadcast feeders are push powered machines that share many similarities. Drop spreaders and broadcast spreaders are fitted with a hopper in the middle complete with adjustable holes at the bottom. The handlebar of both spreaders is equipped with a gauge, which allows you to adjust the size of the holes.
Drop spreaders are generally a good choice for small lawns, as they lay a trail of weed and feed the size of their hopper. Broadcast spreaders are a choice of professionals and are best for lawns over 4,000 square feet. Further, they can also spread the material over a wider area, which makes them a great choice for weed and feed treatments.