Last Updated on April 11, 2022 by Grow with Bovees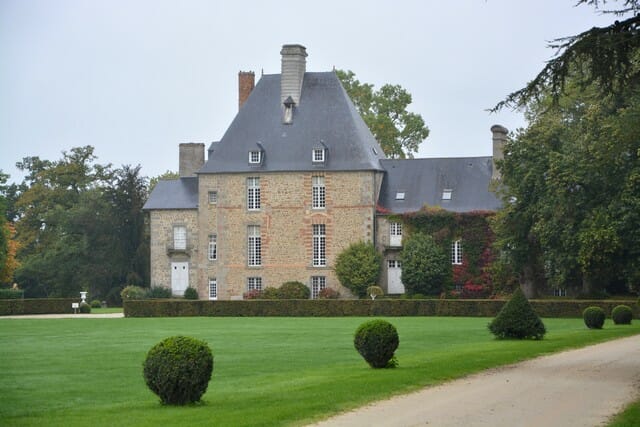 When you get started with lawn care, it can be tough to understand exactly what you need to do to keep your yard healthy. Some maintenance work would include irrigation, mowing and treating weeds, just to name a few.
What you'll quickly notice is that two companies are always present, whether you're looking at grass seeds or fertilizers.
But when it comes to Pennington vs. Scotts, which one is best?
This depends on a few things, including where the turf will be grown. How much rain does that area get? Is it sunny or shady? How is the soil quality?
We'll walk you through everything you need to know about these two companies and their products, so you'll know exactly what to pick.
These are some of the things we'll go through in this article:
Understanding what lawn care products do.
Scotts vs Pennington: Grass seed comparison.
Why would you want to buy Scotts grass seeds instead of Pennington?
What do Pennington grass seeds do best?
Pennington vs Scotts fertilizer product comparison.
Should you buy Scotts or Pennington lawn fertilizer?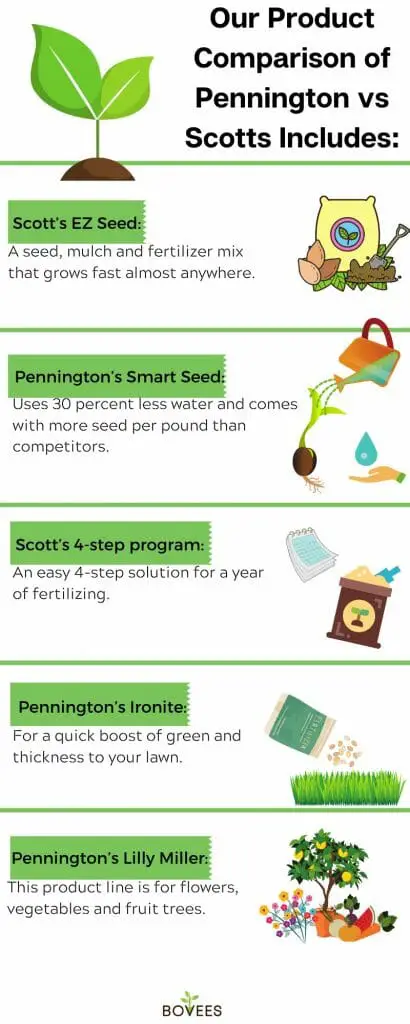 Understanding What Lawn Care Products Do
The right lawn care products keep your grass green, your soil healthy, and help with weed control. To make your yard look perfect and feed the soil, you'll need to invest in some grass seeds and establish a lawn fertilizer schedule.
Applying new seed every three to four years or when it starts thinning out, keeps it free of weed plants or bare spots. If you have dogs urinating, or tearing up the grass, you may have to reseed an already existing turf more often.
Fertilizing a couple of times every year feeds your soil, giving it back some of the nutrients the grass absorbs from it. The correct fertilizer schedule ensures you make the most out of your grass seed investment and keeps the turf looking healthy with less water.
Now, let's look into how Pennington and Scotts compare in seed and fertilizers.
Scotts vs Pennington: Grass Seed Comparison
To help you pick the right grass seed for you, we looked into the best seed options from both companies. They both have well-performing seed blend products, so the right one depends on your level and needs.
Scotts Grass Seed
When it comes to grass seed, Scotts has product lines with seed mixes for many types of grass, including, among others, bermuda grass, Kentucky bluegrass and centipede grass.
They all also cater to different conditions, from patch repair to sun and shade mixes.
Most of these seed options are coated with fertilizer, mulch and other soil enhancers, but the Heritage seed line contains the uncoated grass seed.
The Turf Builder Tall Fescue is a widely popular mix among home gardeners that thrives in sunny areas and a warm climate. The EZ Seed is coated in growth enhancers and fertilizers that make it work well even if you're not experienced.
Why Would You Want to Buy Scotts Grass Seed Instead of Pennington?
Scotts has a good variety of grass seed options, and they come with a germination guarantee. Scott's products, especially EZ Seed, are ideal for new gardeners who aren't yet pros at their lawn maintenance because the grass seed germinates and grows quickly.
This is especially true of the products that include Scotts high-quality mulch because it helps the seed hold water better.
Scotts EZ Seed includes resistant varieties like bluegrass and ryegrass that grow anywhere, or they guarantee to give you your money back.
The Turf Builder Tall Fescue is another one we highly recommend for home gardeners.
Pennington Grass Seed
Pennington has a wider variety of grass seeding options for different purposes and environments than Scotts.
The company's basic seed product lines include Basics Grass Seed, Smart Seed and Lawn Booster. According to Pennington, Smart Seeds use 30 percent less water, which means that it is quite drought resistant making it an ideal option in areas that experience droughts frequently.
Smart Seed comes for cool season grasses and warm-season grass types, including tall fescue, fine fescue and red fescue grass, perennial ryegrass and Kentucky Bluegrass. The common tall fescue is especially economical and popular among gardeners.
Rebels Tall Fescue vs Scotts
Continue on for a product comparison between these two popular grass seed mixes.
Scotts Turf Builder Grass Seed Tall Fescue
This grass seed mix, when established, develops lovely and dense medium-coarse grass blades. It is a lovely product to use as it is highly resistant to heat, drought, insects and disease. It also has the ability to crowd out pesky weeds.
With its water-smart Plus technology, the seeds are able to stay moist twice as long as uncoated seeds.
These seeds develop deep and sturdy roots making it ideal for areas of high foot traffic.
For optimal results, water this lawn two times per day, and you may see it grow after just six days of planting the grass seeds.
Pennington The Rebels Grass Seed
Along with the company's regular products for common lawns with a sun and shade mix, Pennington makes mixes for special circumstances such as dense shade or high-traffic areas. The Rebels tall fescue mix is a tough grass for tough conditions.
This grass seed product contains the best selling tall fescue turf type and thrives in a wide variety of soils. It will also tolerate full sun as well as partial shade. So long as it gets between 4 and 6 hours of sun during the day, it's happy.
It has an improved nutrient uptake and develops more roots that grow at greater depths than other types of tall fescue grass seeds.
So, if you have a high traffic area, use rebel seeds, and enjoy additional benefits of insect resistance, and drought tolerance.
This product guarantees to provide you with a beautiful, dark green, dense lawn.
The company also has a great product line called One Step, made specifically for quick patch repair.
What Does Pennington Do Best?
Pennington is a great option in grass seeds, because it generally offers two times more seed per pound in grass seed mixes.
Pennington also offers a better variety of seeds, for different purposes and climates. If you want a special type of seed for a specific patch of your yard or if your grass suffers from being close to traffic, Pennington grass seeds are the right pick.
Should You Buy Pennington or Scotts Grass Seed?
Whether you should buy Pennington or Scotts grass seeds depends on your needs and how well-versed you are in gardening.
Scotts grass seeds are pretty much foolproof for beginners. Most of the company's grass seed products are coated in fertilizer and include mulch, which helps the grass germinate anywhere. However, grass seeds are expensive, and with Scotts you'll be paying for less seed per pound.
If your turf grows in tough circumstances, or you need patch repair, or you are looking for seed for overseeding your lawn, Pennington seed is the right pick for seeds.
Scotts vs Pennington Seed Comparison In A Nutshell
Still not sure about the right seeds? Here's a short comparison of the two seed options.
Pennington grass seed has a higher seed count per pound, offering more seed for less money.
Scotts seeds have the best germination rate and come with a guarantee.
Pennington Grass Seed is better in drought conditions where water is scarce.
Scotts seed is user-friendly for beginners and the seed grows in normal sun-shade areas.
Pennington grass seed has a wider variety of grass seed mixes, such as a sun mix and a shade mix.
Pennington Rebels for hard-working areas
Scotts Rapid Grass vs Ez Seed vs Pennington One Step
Let us continue with a quick product comparison between these three popular grass seeds.
Scotts Rapid Grass
This product is a combination of grass seeds and fertilizer which guarantees a growth that is twice as fast as a mix with grass seeds only, promising results within a minimum of 12 days and a maximum of 21 days, assuming that it is planted and cared for correctly.
It grows well in areas of both full sun as well as shade.
Scotts Ez Seeds
This product is a combination of grass seeds, mulch and fertilizer and is great to use to repair a patchy lawn.
One great thing to mention here, is that the mix contains a tackifier, which means that the seeds are not easily washed away.
The fertilizer feeds the seedling with a controlled release technique, quickly jump-starting lawn growth, promoting it to grow well even when located in densely shaded areas.
The grass seeds present in this product are considered to be Scott's best high performance lawn seeds. They are coated for protection against harmful diseases, such as fungal diseases.
Mulch that is added here, is able to absorb 6x the amount of water compared to its weight and as it expands, it creates a moist protective layer around the seedlings.
Grow this lawn in high traffic areas, sunny or shady areas and even grow it on slopes.
Pennington One Step
This product offers a good mixture of smart seeds, mulch and fertilizer and it is great to use when wanting to repair bare spots on your lawn.
The fertilizer is able to feed the grass seeds for up to 8 weeks, increasing germination rate. The mulch added is wood mulch, which means it is able to maintain more moisture in the soils, creating great grounds for seed growth.
Lastly, the addition of smart seeds, means that you can save up to 30% more water annually than ordinary grass seed, without having to use other soil enhancements.
This smart blend product thrives best in areas that are sunny or moderately shady.
Pennington v Scotts Fertilizer Product Comparison
Fertilizers are another necessary lawn care product. They feed your lawn the right macro and micronutrients to keep the soil healthy, help lawns grow and keep the grass looking lush.
Here are the top fertilizers from both companies so you can make your pick.
Scotts Fertilizers
Scotts has two great products to fertilize your lawn year-round and keep it healthy, the Turf Builder and the 4-step program.
Scotts Turf Builder
This product is a general fertilizer that comes in many season-specific varieties. The all-season product has a 32-0-4 NPK content, which means it includes 32 percent nitrogen, less than 1 percent phosphorus and 4 percent potassium. This combination helps your lawn grow fast by increasing the germination rate, and strengthens the cell walls.
What's great about this Turf Builder is that you don't need to be an expert on lawn maintenance and understand the specific proportions you need of each nutrient. These products are very user-friendly, especially if you pick your fertilizer for each season and growth phase.
4-Step Program from Scotts
The 4-step program is another favorite of customers because it takes out all the thinking from your fertilizer use.
Just start with step 1 in the spring for weed control and growth, and move on to the next steps when needed. Steps 3 and 4 are specifically designed for early and late fall, when your lawn needs a little more strength to grow healthy.
Pennington Fertilizers
Pennington offers a wide variety of fertilizers for home gardeners and professional use.
Ironite for Extra Green
Ironite for lawns, is technically not a fertilizer, but an iron supplement. This lawn booster is designed for use with your fertilizer of choice, to give your lawn a quick nutrient boost which should result in a thick'r lawn with a beautiful dark green shade.
Ironite gives you quick results, but it's not enough to keep your soil healthy on its own. We recommend mixing it with fertilizer or any time your lawn needs a boost in iron.
Penningtons Ultragreen
The Ultragreen line is Pennington's equivalent of the Scotts Turf Builder. It's an easy-to-use beginner line with lots of options for all grass and soil types and climates. As with Turf Builder, this product is high in nitrogen, with an NPK ratio of 30-0-4. It also has 5 percent iron to make your lawn extra green.
Pennington Lilly Miller Fertilizers
The Lilly Miller line from Pennington's has a variety of alternatives for fertilizing your garden beyond just your lawn. This line includes fertilizers for flowers and common garden crops, as well as pesticides to keep insects at bay.
Lilly Miller products are a good addition to your garden care products if you want to feed your roses and flower beds. They also supply some useful fertilizer products to help you make the most out of your vegetable crops, such as growing green onions.
Their range also includes products to help with many gardening activities, such as growing fruit trees and also fertilizer products for indoor houseplants. They are a one-stop shop for all your fertilizer requirements!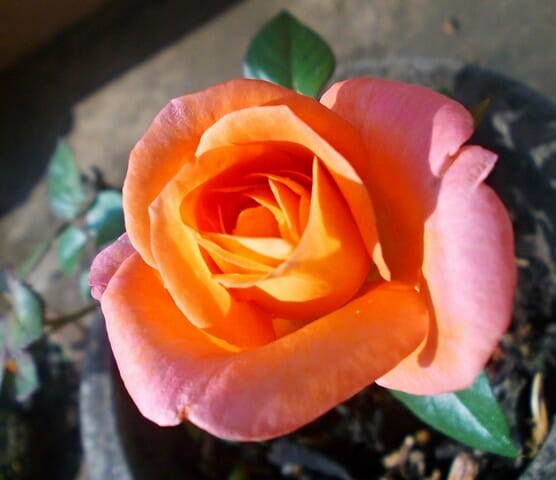 Should You Buy Scotts or Pennington Lawn Fertilizer?
We recommend Scotts lawn fertilizers for their simplicity. While both companies have quality fertilizers, Scotts is easier to figure out for new gardeners. Penningtons has a more specialized range, which often makes it harder to know just what to use.
If you want a quick boost in color, do consider adding some Pennington Ironite to your fertilizing schedule. And for those who grow flowers, fruit trees, and vegetables in their yards, the Lilly Miller product line is worth investigating.
Comparing Pennington to Scotts in Summary
We love Pennington Smart Seed for most gardeners because it has more seeds per pound and because it uses less water. Scotts fertilizers and grass seeds mix with mulch are our top picks for beginners because they're so easy to use. Find them at your nearest garden center.
Both Pennington and Scotts Make Good Products
In the matter of Pennington vs Scotts, the truth is that both companies offer useful products for home gardeners. You can mix and match different grasses depending on your needs, going for a Pennington Smart Seeds and Scott fertilizer for your new lawn.
Later, you can complement your lawn care with a bit of extra iron or use Lilly Miller products for the rest of your garden.